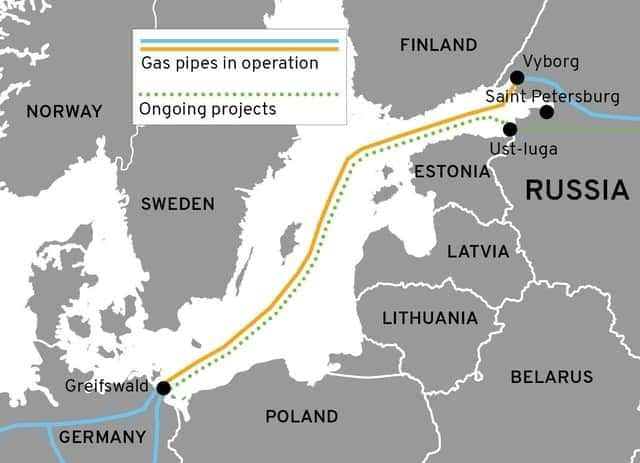 Corporate ownership of media outlets and consolidation have deteriorated the quality of reporting in numerous ways: accelerating access journalism, gutting local news and investigative reporting, a decreasing willingness to take chances or to invest in projects without a quick return on investment.
Now there's a new problem, one so baked into the equation that we should have seen this coming all along: newspapers and other media organizations acquired by corporations are themselves acting like corporations.
For an earlier generation of journalists, ignoring a major news event after it broke at another outlet was out of the question. The movies "All the President's Men" and "The Post" depict the rivalry between the New York Times and the Washington Post as they crosschecked one another's scoops on Watergate and the Pentagon Papers, and built on one another's reporting. Despite pressure to the contrary from their friends at the highest levels of the political and financial establishment, publishers Arthur Sulzberger and Meg Greenfield set aside their usual caution and helped bring down President Nixon. They worried about repercussions but the news always came first.
This culture didn't always play out to the benefit of journalism's ostensible endless quest for truth. Reporter Gary Webb, who broke much of the 1980s Iran-Contra scandal in the pages of the San Jose Mercury News, was attacked by major competitors who nitpicked his writing to death in a "tawdry" campaign to discredit him over minor errors, by the Post, Times and the Los Angeles Times. Webb was basically right—but they destroyed him and his career, pushing him to commit suicide.
In the aggregate, however, reporters' drive to learn more and do better served readers well.
Unlike a news organization, in which uncovering the truth whatever it may be is the prime directive, a corporation's mission is first and foremost to maximize profits to shareholders. So corporate news organizations put revenue first as well. Reporting has been pushed down the list.
Most major news organizations are owned by people and parent companies with far-ranging interests that conflict with news gathering. The formerly family-run Post is now owned by Jeff Bezos, whose Amazon cloud business has billions in secret contracts with the NSA and CIA; would he let his pet newspaper mess up his cozy relationship with the White House and the deep state by kneecapping the president?
Bezos' massive conflicts of interest may not be the sole reason the Post hasn't touched a blockbuster story: Seymour Hersh's allegation that President Joe Biden personally ordered one of the biggest acts of state terrorism in modern history, the bombing of the Nord Stream 2 natural-gas pipeline. But it's a safe bet they are a contributing factor.
Under normal circumstances, or more accurately the circumstances that prevailed in the previous century, a detailed allegation written by the legendary Pulitzer-winning reporter who exposed the My Lai massacre and the Abu Ghraib prison abuse scandal, that a sitting president risked World War III and allowed Europeans to freeze—not to mention deliberately created a massive environmental disaster—would be a bombshell no reputable news outlet could ignore—indeed, they'd run with it, try to verify it, build upon it, comment upon it. Instead, there has been a near 100% U.S. media blackout. If it wasn't so Orwellian you'd have to be impressed by how thorough and disciplined the effort to quash Hersh in a vacuum of obscurity has been.
I've been running Google News searches on Hersh and Nord Stream every day since the story broke about a week ago. No big-name U.S. newspaper, radio network or cable news channel has mentioned it, not even to say it's false.
None.
Unless you are a news geek of epic proportions it's unlikely that you would have noticed one of the few mentions in right-wing sources like the Murdoch-owned New York Post, the Washington Times and Fox's Tucker Carlson, which can't resist anything that bags on the president, or a blog like New Left Review, UnHerd and Firstpost. Times, Post, NPR, CBS—nada.
It's entirely possible that Hersh is partly or totally wrong about how the pipeline was bombed and who was responsible. What arouses suspicion that he's right is the militant incuriosity of the press. You can't even find an op-ed speculating on who might have done the deed.
The West initially and hilariously blamed Russia, which co-owns the pipeline, for blowing up its own multibillion dollar property. That story quickly fell apart.
So who did it? You'd think some enterprising reporter would try to find out—but you'd be wrong. Hersh's story relies on a single anonymous source. But at least he's got a source and a willingness to quote them. That's more than anyone else. Meanwhile the Biden Administration has not categorically denied involvement—Washington-speak for we 100% didn't do it. Back in the not-so-old days, that would make many an ink-stained wretch's ear perk up.
I'm with my former colleague Mark Ames: "If anyone has a more convincing story then come out with it, show us the goods," he says.
No matter the outcome, a reporter who proved what really happened a few hundred feet under the North Sea would score a delicious scalp: Biden's or Hersh's. Either the president is a war criminal who should be arrested immediately or a gadfly journalist has become a lying hack to whom no one should pay attention. Which is it? No one in American corporate media seems to want to nail this generation's Nixon….or Gary Webb.
Why not?
A free press has the right to print or not print anything as it pleases. But the decision of thousands of editors and producers not to touch Hersh's pipeline story doesn't feel like a coincidence or such an easy call as to be unanimous. It feels like a hard chill.
Media critic Robert Wright thinks the self-imposed blackout remains in force because the (sorry) explosive truth might undermine U.S. political, corporate and media support for Ukraine: "Not even using the Hersh story as an occasion to revisit the question of who blew up the pipeline (which they could have done even while treating the Hersh story skeptically)—are more evidence of how committed much of the elite media now is to serving the official American narrative [on the Ukraine war]," says Wright.
It's also a reflection of corporate ownership of the media. When a corporation faces bad or inconvenient news it refuses to comment, counting on the American people's infinite vulnerability to the distraction machine.
(Ted Rall (Twitter: @tedrall), the political cartoonist, columnist and graphic novelist, co-hosts the left-vs-right DMZ America podcast with fellow cartoonist Scott Stantis. You can support Ted's hard-hitting political cartoons and columns and see his work first by sponsoring his work on Patreon.)